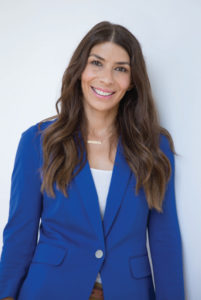 Lyla Levy, M.A.

Clinical Associate
Lyla Levy received her master's degree in School Psychology from the University of Manitoba, and worked as a School Psychologist in the public school system for 8 years. Lyla is very familiar with school systems and has considerable experience working with school teams, understanding the factors that can improve a young person's functioning in home and school settings. 5 years ago, Lyla transitioned to full-time clinical practice, bringing her expertise into the private sphere. She has extensive training and experience working with children, adolescents, adults, families and couples.
Lyla's areas of specialty include working with Autism Spectrum Disorder, neuropsychological assessment and intervention, learning disabilities, ADHD, anxiety, obsessive-compulsive disorder, depression, attachment difficulties, behavioural intervention for Tinnitus, and working with women during the perinatal period (pregnant and postpartum). In her work with couples she has particular interest in complex marital issues including infidelity. Lyla also has experience, interest and training as a grief counsellor for survivors of suicide, and works also with issues related to self-harm, grief & loss, suicide aftermath, risk and resiliency.
Other specialized roles have included serving as School Psychologist in the Interdivisional Program for Students with Autism (IPSA), a partnership between school divisions and Manitoba Education Citizenship and Youth (MECY), and consultant and speaker to various corporations to promote positive mental health practices in the workplace.
Lyla is dedicated to giving back to the community, and founded The Wear to…Campaign, a local nonprofit initiative that raises money and collects resources for children and families in need of various clothing items.