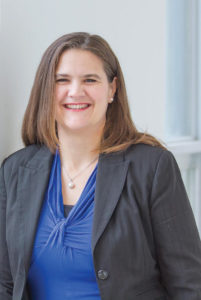 Dr. Jo Ann Unger

Registered Clinical Psychologist
Dr. Jo Ann Unger is a clinical psychologist with training and experience using a variety of psychotherapy models including cognitive behaviour therapy, client-centred therapy, and mindfulness-based approaches among others. She also incorporates attachment and family systems theory into her work.  Dr. Unger has experience working with adults, adolescents, children, couples and families for a wide variety of goals and challenges. Some challenges include anxiety related disorders, depression, difficulties with emotion regulation, history of trauma, family conflict, stress and adjustment difficulties.
Dr. Unger specializes and has particular interest in providing services to children and their families. She worked for three years as the coordinator of two family therapy services at New Directions for Children, Youth, Adults and Families.  She believes that working with parents is the best way to help children and helping children is one of the best ways to prevent more challenging difficulties later in life including experiences of mental illness.
Dr. Unger is a full-time assistant professor with the Department of Clinical Health Psychology, in the College of Medicine, in the Faculty of Health Sciences at the University of Manitoba.  In this position she provides consultation and assessments to the programs of Access Winnipeg West and psychotherapy services to the adult depression wait list for Clinical Health Psychology.
Dr. Unger was drawn to the Clinic Psychology practice for its emphasis on engaging in advocacy work related to mental health issues including providing the public with useful mental health information.  She works with the Clinic Psychology team on the Public Mental Health Initiative.  In a similar vein, Dr. Unger is a board member of the Manitoba Psychological Society focusing her involvement on the mental health and social advocacy initiates of the board.
Dr. Unger works with Clinic Psychology on a part-time basis and sees these clients at her Grace Hospital office.