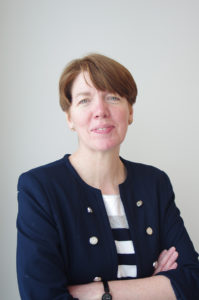 Dr. Alana Grayston, C. Psych

Registered Clinical Psychologist
Dr. Alana Grayston received her Ph.D. in Clinical Psychology from the University of Manitoba in 2002 and has been registered as a psychologist with the Psychological Association of Manitoba since 2004. She has extensive experience working with children, adolescents, adults, and families in both urban and rural settings. Her clinical background encompasses a diverse mix of assessment, treatment, and consultation, including play, individual, group, and family therapy, parent counselling, and collaboration with multidisciplinary school and community teams. Dr. Grayston's clinical orientation can best be described as an integrative mix of cognitive-behavioural, client-centred, and family systems approaches. While she enjoys working with individuals of all ages, areas of particular interest include early intervention with pre-school and school-age children experiencing emotional, social, learning, and behavioural challenges (such as anxiety, anger, shyness, difficulty making friends, impulsivity, inattention, aggression, noncompliance); parent coaching, education, and support; and interventions aimed at building resilience and helping individuals and families cope with transitions, stressors, trauma, and loss.
During her career, Dr. Grayston has served in a variety of roles within community, hospital, and university settings, including past positions as Clinical Director at Knowles Centre; Assistant Professor in the Department of Clinical Health Psychology at the University of Manitoba, Faculty of Medicine; and Clinical Psychologist at the Child Development Clinic at Children's Hospital, among others.
Dr. Grayston is particularly excited to be part of our Public Mental Health Initiative, through which she hopes to participate in many activities aimed at increasing Manitobans' access to empirically-supported information regarding psychological wellness and mental health, prevention, and early intervention.