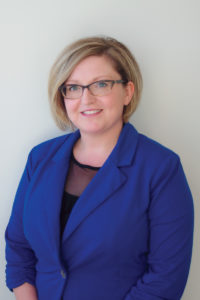 Dr. Chantal Darzi

Psychologist
Dre Chantal Darzi a obtenu son doctorat en psychologie clinique à l'Université d'Ottawa. Elle a complété son internat au Centre de recherche et des services psychologiques à Ottawa ainsi qu'à l'Équipe de santé familiale de Clarence-Rockland, en Ontario. Elle utilise une approche intégrative adaptée aux besoins et aux préférences de ses clients. Dre Darzi utilise plusieurs orientations thérapeutiques, entre autres les thérapies cognitive-comportementale, interpersonnelle et basée sur l'attachement. Elle a obtenu sa formation et son expérience clinique auprès de clientèles diverses et au sein d'une variété de services de santé mentale en milieu communautaire, hospitalier, universitaire et de soins primaires. 
Dre Darzi offre des services d'évaluation et de traitement aux adultes et adultes âgés qui sont aux prises avec une vaste gamme de difficultés, telles que les troubles d'anxiété et dépressifs, le stress, le deuil, l'état de stress post-traumatique, l'ajustement aux transitions de vie (y compris la maladie physique), l'insomnie, ainsi que les difficultés interpersonnelles et de régulation des émotions. 
Franco-manitobaine d'origine, Dre Darzi tient à promouvoir l'accès aux services de santé mentale pour ce groupe minoritaire. Elle porte aussi un grand intérêt à travailler auprès des personnes issues de diverses cultures, y compris les immigrants et nouveaux arrivants. Dre Darzi offre des services en français et en anglais.
——-
Dr. Chantal Darzi received her Ph.D. in Clinical Psychology from the University of Ottawa. She completed her internship at the Centre for Psychological Services and Research in Ottawa and with the Family Health Team in Clarence-Rockland, Ontario. She uses an integrative approach to psychotherapy that is tailored to her clients' needs and preferences. Dr. Darzi uses a variety of approaches including cognitive-behavioural, interpersonal, and attachment based therapy, among others. She has extensive training and experience working with diverse populations in community, hospital, university and primary care mental health settings. 
Dr. Darzi provides assessment and treatment services to adults and older adults for a broad range of issues such as anxiety and depressive disorders, stress, grief, trauma, adjustment to life transitions (including physical illness), insomnia, as well as relationship and emotion regulation difficulties. 
Originally from a francophone community in rural Manitoba, Dr. Darzi is committed to help increase access to mental health services for this minority population. She also has a particular interest in working with culturally diverse populations, including immigrants and newcomers. Dr. Darzi provides services in English and French.