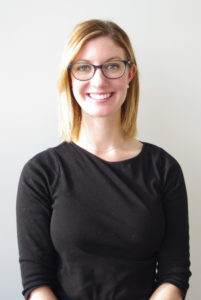 Dr. Kristin Reynolds

Psychologist
Dr. Kristin Reynolds received her Ph.D. in Clinical Psychology from the University of Manitoba, and is in the process of seeking registration as a Clinical Psychologist.
Dr. Reynolds is an Assistant Professor in the Department of Psychology at the University of Manitoba, and the Director of the Health Information Exchange Laboratory. The primary focus of her research to decrease gaps in the translation of health-related knowledge to the public, and to increase access to health-related information and services.
Clinically, Dr. Reynolds has particular interest and expertise in working with older adults, with treatment targeting a broad range of issues including adjustment difficulties, anxiety disorders, mood disorders, caregiver distress, and grief. In addition to her work with older adults, Dr. Reynolds has extensive training working with the general adult population on issues pertaining to stress management, self-esteem, anxiety and mood disorders, and the management of chronic health conditions. She also has an expertise and interest in the area of perinatal mental health.
Dr. Reynolds is excited to be a new member of Clinic Psychology Manitoba, and will be involved in Public Mental Health Initiatives and Workshops. She will begin seeing individual clients in the Fall of 2017.